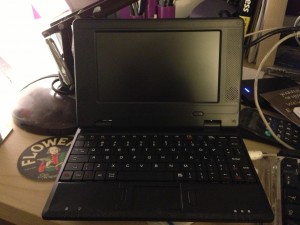 Some of you may have seen these units kicking around on Amazon, so in true Frantik fashion, I thought I'd get one to test it.
Okay, so we bought the unit for around £55 delivered. On first impressions I didn't hold my hopes up too high. Chinese looking box, manual and packaging. Most probably was just a cheap knock-off.
The unit has 3 USB 2.0 ports, an RJ45 network point 10/100, SD Card slot (extra storage), headphone socket and microphone socket. The unit has no built in webcam, but then what would you expect for the price?
As stated in the instructions the device I had takes a max 32GB memory card for extra storage.
The OS the device came with was Android 2.0. In my opinion completely useless on a netbook. I soon came to the conclusion that the whole thing was pointless with this version of Android running on it and have decided to try and get the thing running a distribution of Linux so will report back if I have succeeded with this.
Battery life is cited to be around 4hrs.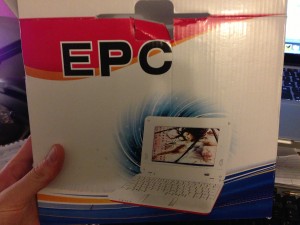 Some other specs:
CPU: WM8650 800Mhz
Display: 6.98″ TFT  800*480
Flash: 4GB
Input: 9V 1.5a adaptor
To conclude, stay clear from this if you want a device that is useable.